It's hard to believe I've been making websites for more than twenty years, but it's true. The first web sites were made entirely by hand with just a plain text editor. One of our hand-built websites sold the first new Ford vehicle ever sold over the internet. That was a long time ago…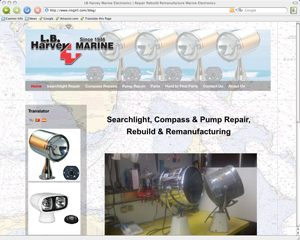 Today, the tools have changed, but the value of knowledge and experience has never been higher. Today's "web site" is nothing like those early sites… Today, if you're not running a search-engine-optimized, database-driven, content management system with an integrated blog, social media and language translation… well, you're not even in the game.
Are you in the game? Please give me a call to discuss your website questions. Or just use the integrated contact form over to the right. Thanks.